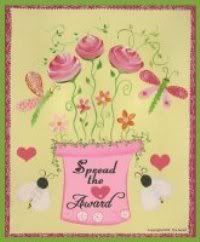 I would like to say thank you to
D
for always including me in his list :-) D, I already the Personality Test and the One Word so, I will just grab my award. Thank You so much D.
Rules:
1. Copy the badge and put it on your blog.
2. Link back the person who passed you this award.
3. Spread the love to at least 10 or more bloggers.
I would like to pass this award to all my friends list!